The largest land mammal in South America, the tapir is an iconic animal of the Brazilian fauna.
Conservation Status - IUCN
Taxonomy
Class: Mammalia
Order: Perissodactyla
Family: Tapiridae
Genre: Tapirus
Species: Tapirus terrestris
Common name: Anta tapir, Brazilian tapir
Geographic Range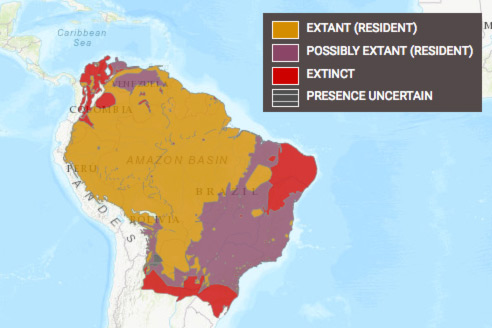 Click to enlarge - Source: IUCN
Click to learn more
They are distant relatives of the elephant and are scattered in different corners of the world. There are five species of tapirs in the world: one in Asia, one in Central America and three in South America. The Brazilian tapir, in the Pantanal, is the only species that is easy to spot.
Become a supporting company or partner of Onçafari and help preserve Brazil's biodiversity