Onçafari consists of an interdisciplinary team of biologists, veterinarians, field guides and even a former racing driver.
Meet some of our amazing team members, who are all passionate about what they do.
Executive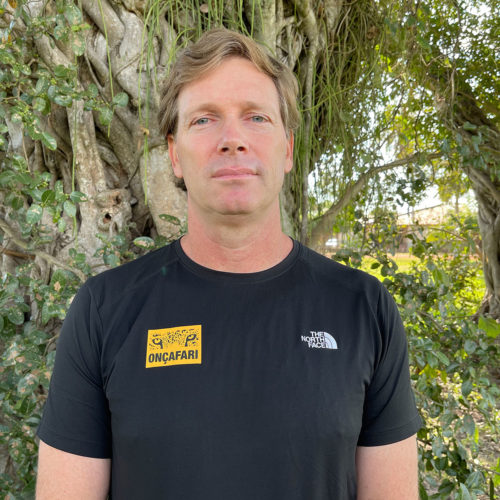 Mario was born in Sao Paulo, Brazil, and has had two abiding passions since childhood: racing cars and wildlife. After a long career of nearly 20 years in motorsport, with stints in Formula 1 and Formula Indy, he decided to dedicate himself entirely to wildlife conservation. He has traveled to various parts of the world in order to visit several animal conservation projects involving gorillas, tigers, polar bears, pandas, leopards, lions and more. Mario decided to establish Onçafari in order to conserve Brazil's biodiversity, and to assist in the development of local communities through ecotourism and science.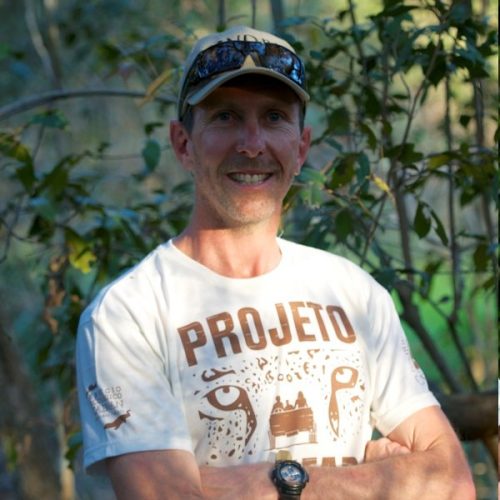 Simon was born in Zimbabwe, where, as a child, he became fascinated by nature. He started his career as a professional wildlife guide in South Africa, working for several major groups of small hotels that utilize ecotourism as a method of conservation. He has made significant progress in his career and now holds the most advanced certification in his profession in South Africa. After meeting Mario, they developed a plan together to promote ecotourism in Brazil. After several visits to the Pantanal, it became clear that for any plan to work it would be crucial to include jaguars.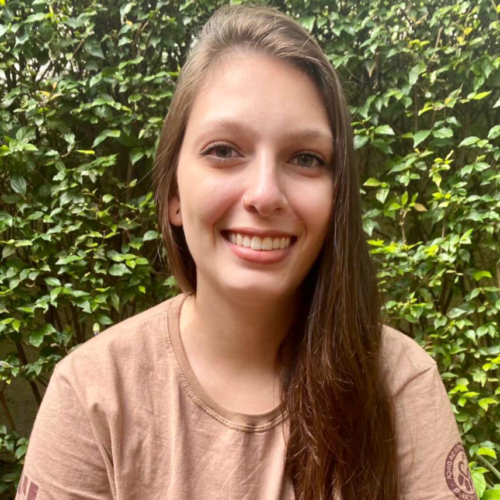 Camila's admiration for third sector organizations began 10 years ago, when she participated in a social project during a SENAC Management and Business course. Today she holds a Tourism Management degree from Faculdade de Tecnologia de São Paulo (FATEC), has experience with hospitality and travel agencies and is a part of Onçafari's administrative team, where she contributes with her knowledge on reservations management, development of processes and tools and communication with guests and partners.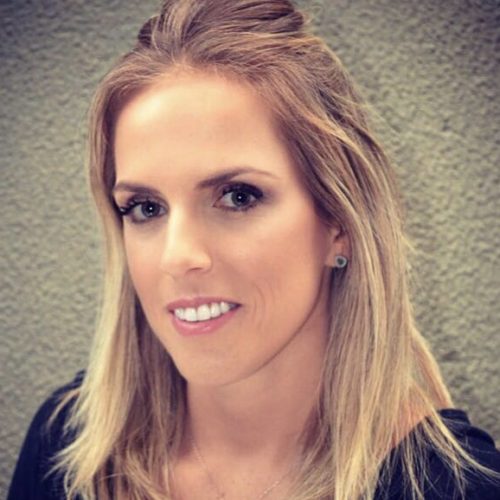 Patricia Garcez Nery has always been in love with nature and trips and so, she decided to study Hotel Administration at SENAC, where she got her degree. After that, she specialized in Event Management at ESPM. Her career was initiated with a big hotel chain, and she's also worked for Live Marketing agencies. In recent years, she was responsible for the Experience Marketing, partnerships and sponsorships area at an important multinational car maker. That's when she knew about Onçafari and, from the very first moment, the project delighted her, until she decided to fully dedicate herself to environment protection. Today she is part of the Onçafari team as Operation Director.
Paty, as she likes to be referred to, considers it important to mention she has two kids, Olivia and Joaquim, and that both are already passionate about nature and animals, something that makes her extremely proud of.
Field Team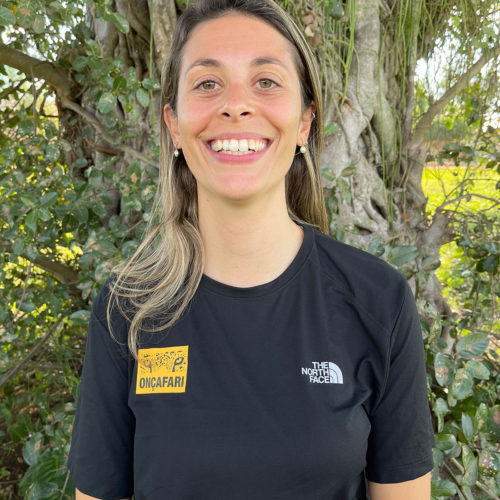 Graduated in Biological Sciences in 2005 with focus on wildlife management and conservation, Lili always aimed to work with animals. She had her first work opportunity at São Paulo's Zoo, where she worked researching small cats as a junior biologist. She also worked on a wildlife rescue center before deciding to broaden her wild cat population knowledge, which took her to the Atlantic Rainforest in Brazil. She's been a member of Onçafari 's team since 2012 and coordinates the team on the ground, organizes all the data that is collected and gives presentations, among many other activities in the office and on the field.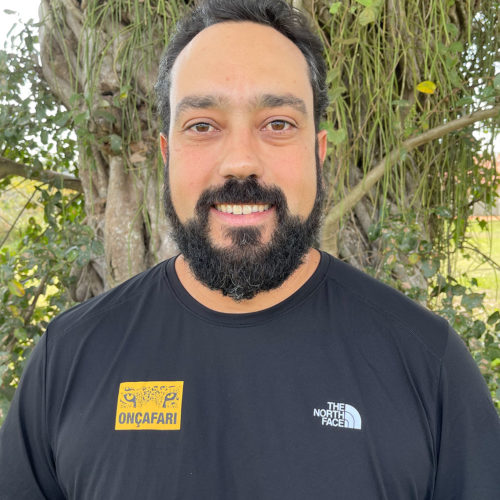 Leonardo started his career as a biologist in 2004 working with clinical pathology. In 2006 he joined the team of Sao Paulo's Zoo as an environmental educator and wild mammals' management staff. He improved his skills with wild animals in captivity working in "Fundação Animalia" rescue center. Leo also monitored wild animals in the Atlantic Rainforest mountain chain between the states of Sao Paulo and Rio de Janeiro. He joined Onçafari in 2012 helping in the habituation of jaguars and in capture campaigns for monitoring jaguars health status and behavior. Leo now coordinates the Rewild Centers of Onçafari, both in Pantanal and Amazonia, and also monitors the jaguars from Para State with the support of the Brazilian Air Force (FAB - Força Aérea Brasileira) in one of our bases, located in Pousada Thaimaçu. He is the technical responsible person for reintroduction, capture and monitoring of jaguars and pumas in face of Cenap/ICMBio.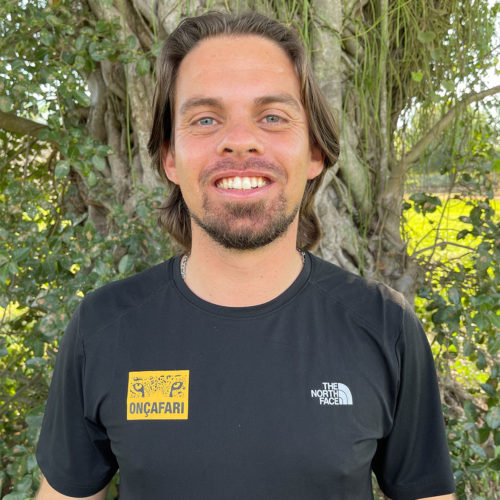 Born in Santa Catarina, Edu is a biologist graduated in 2014 from the State University of Ponta Grossa (PR). He is currently the coordinator of the Science front of the Onçafari. Since the beginning of his career, he has been focusing on research and conservation of mammals, with emphasis on top predators, such as jaguars, pumas and wolves. He joined the Onçafari team in 2015, working with photographic trapping, collecting, compiling and analyzing data, tracking and habituation of jaguars in the Pantanal and wolf guards in the Cerrado. He has a deep interest in ecology, behavior and strategies for the conservation of these species in free life.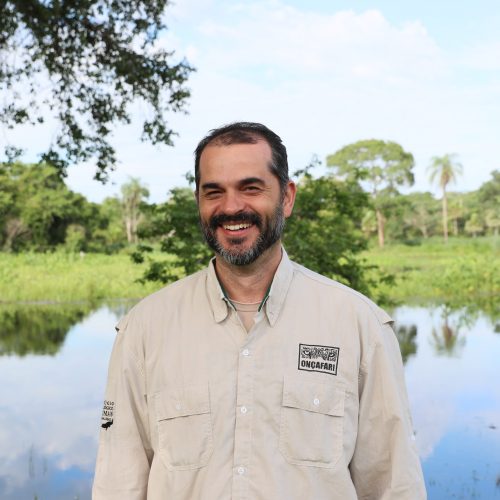 Joares Adenilson May Junior is the veterinarian responsible for captures and health monitoring of the animals at Onçafari. He graduated from Universidade Estadual de Santa Catarina (UDESC) in 1997, specializing in medicine and management of wild and exotic animals, with a Masters in Veterinary Epidemiology, Universidade de São Paulo, (USP). As professor at Universidade do Sul de Santa Catarina (UNISUL) in Tubarão (Sant Catarina), he has worked since 2003 on carnivore conservation projects in Brazil, Belize, Chile and Colombia.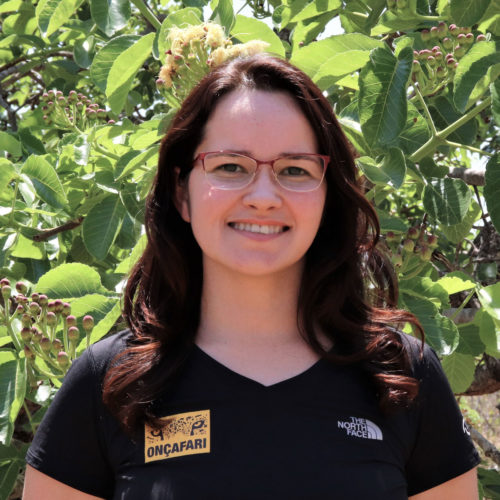 Valquiria is a biologist who graduated from the Federal University of Mato Grosso do Sul (UFMS). She interned in a survey project of bird species in the Pantanal and the Wild Animal Rehabilitation Center in Campo Grande (MS). After graduation, she worked as an environmental guide at Caiman Ecological Refuge, and later at the Space Institute Silvestre, where she was a project assistant in the reintroduction of purple-breasted-parrots in a conservation area in western Santa Catarina. She is currently coordinator of the Onçafari team in the Cerrado, working with the monitoring and habituation of maned wolves.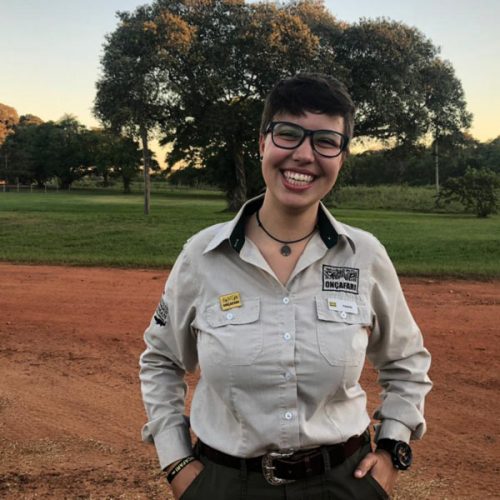 Victoria obtained a degree in Biological Sciences from the Paulista State University, "Júlio de Mesquita Filho" (UNESP). With fellows in different university extensions programs and experience on collegiate bodies, she developed a valuable background in interpersonal relationships. She has participated in several courses related to medium and large mammals, focusing her studies on the behavior and conservation of big felids (felidae), which will inform her graduate research with captive lions. Being part of the Onçafari team, and working directly with jaguars and other wild mammals is a great personal and professional achievement.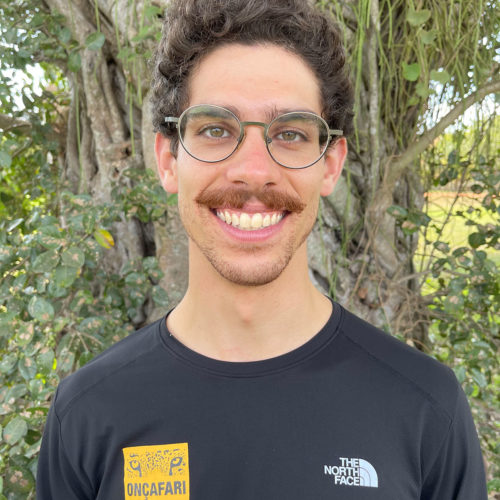 João is a biologist who graduated with a bachelor's degree from the University of São Paulo (USP). He served as environmental monitor in the State Park of the Anchieta Island, located in Ubatuba, São Paulo, with experience in serving the public, and dealing with issues related to the local flora and fauna. He took part in the scholarship program Science without Borders, and studied Management of Coastal Zones at Van Hall Larenstein University of Applied Sciences in the Netherlands, for one year. This experience helped him become fluent in English and allowed him to share his experiences and learning with students and teachers of different nationalities and cultures. His career and his passion for the diversity of Brazilian nature has provided him with the privilege of working face to face with the biggest predator of the Americas.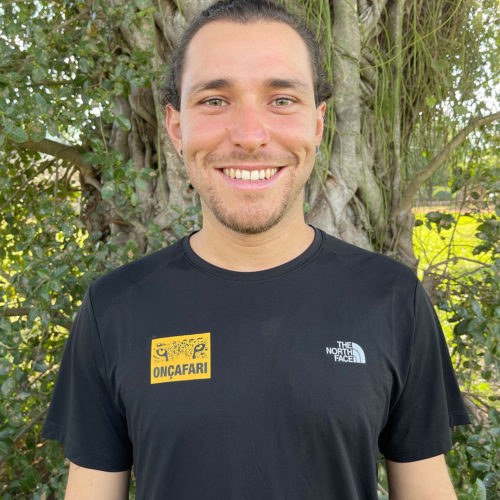 Biologist graduated at University of São Paulo (USP), Pedro has always been interested in biodiversity conservation and worked at marine conservation units and with endangered species throughout his career. During university graduation he did an internship in Australia where he studied for one year at the University of Queensland in Brisbane, deepening his knowledge on biodiversity conservation. Being a member of Onçafari's team, studying the biggest cat of the Americas, and sharing his passion by guiding guests is an important personal and professional achievement for him.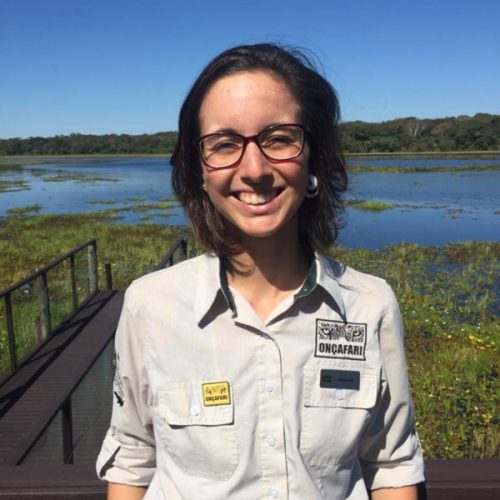 Stephanie has a BA in Biology from the University of São Paulo (USP). Her willingness to contribute to the conservation of biodiversity led her to become involved with internships, extension projects, and volunteering work in environmental education. She worked as a teacher in public schools, state museums and parks, and thus gained valuable experience while serving the public. In 2015, she took part in a one-year exchange program at the University of Canterbury in New Zealand, enhancing her English skills. She has also interned at the Municipal Wild Animal Screening Center of São Paulo (DEPAVE-3), working with the preventative monitoring of wildlife in the city. Today, she acts as a bilingual guide at Onçafari.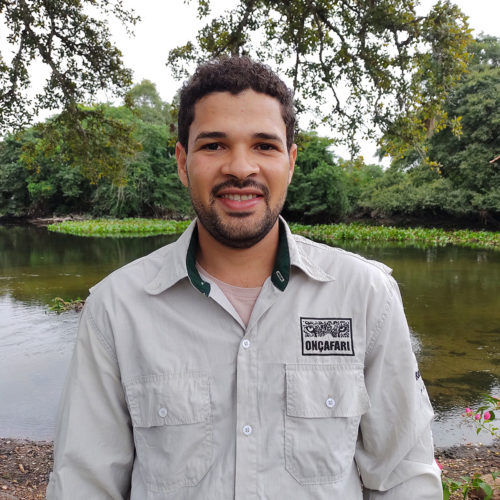 Biologist graduated in the Federal Institute of Brasília (IFB), Fábio is native from Miranda-MS, in the Pantanal area. He joined the Onçafari team in 2021 to work with camera traps, data sampling, tracking and habituation of jaguars in the Pantanal. He is interested in ecology, animal behaviour and conservation.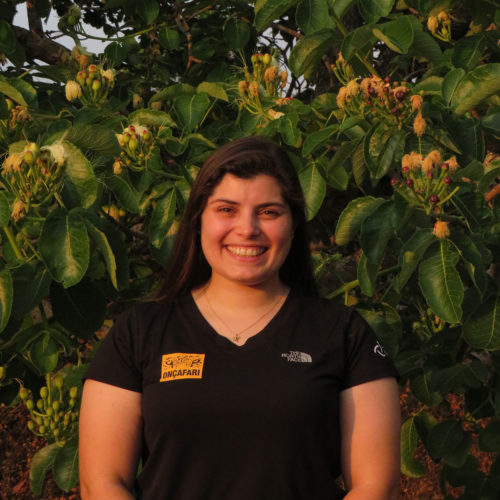 Biologist graduated from Mackenzie Presbiterian University and Postgraduate in Animal Law. Giulia also worked as a volunteer at the Management and Conservation Center of Wild Animals (CeMaCAS) of the City of São Paulo in the Clinical and Nursery sectors in the daily care of rescued animals. Currently, she works as a bilingual biologist guide at the base of the Cerrado, collaborating with the conservation of brazilian fauna.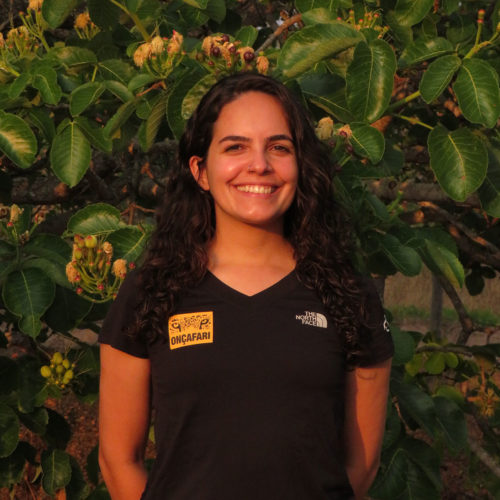 Biologist graduated at Federal University of São Paulo (UNIFESP), Mariana worked with projects of mangrove monitoring and conservation in the coastal region of São Paulo. In 2016, she took part in the scholarship program Science without Borders at Curtin University,Australia, where she expanded her knowledge on biodiversity conservation and improved her English skills. Today, she works as a bilingual guide and biologist in the Cerrado, monitoring the maned wolves.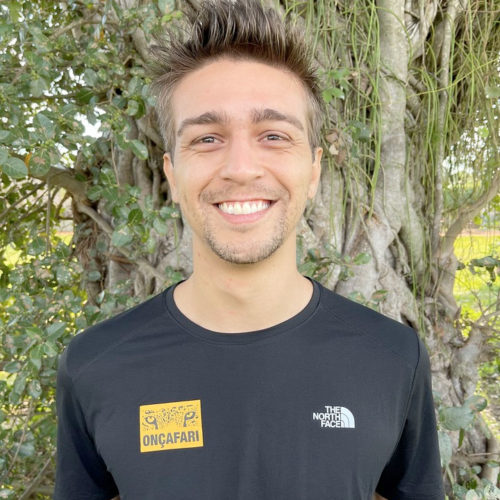 Graduated in Biology at São Paulo State University "Júlio de Mesquita Filho" (UNESP-Bauru), during his graduation he participated in several projects focused on the study of mammals, conservation, monitoring wildlife and environmental management. Bruno also participated in the ICMBio volunteer program at Bonito / MS, to monitor the mastofauna of the Serra da Bodoquena national park. Combining this with the desire to return to the Pantanal and work with big cats, being part of the Onçafari team and being able to act directly in the conservation of the jaguar in its natural habitat is a complete accomplishment, both personal and professional.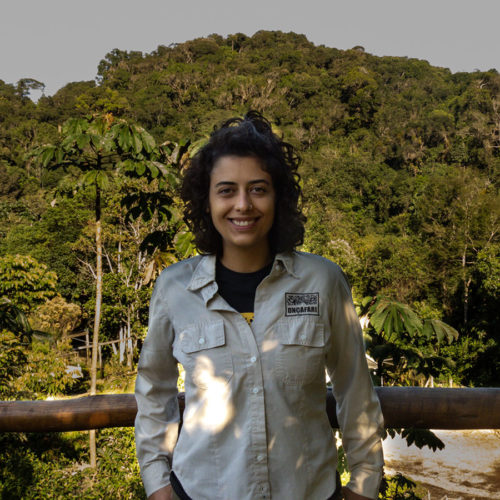 Biologist graduated at Federal University of Minas Gerais (UFMG). Bárbara took part in an internship in England, where she expanded her knowledge by studying ecology during one year at University of Leeds. Her deep interest in biodiversity conservation and environmental education lead her to work with different experiences, such as environmental consulting, at Conservation Parks, at conservation projects with other endangered species and as a naturalist guide at Pantanal. Work at Onçafari with the conservation of big cats and other wildlife mammals is an important achievement for Bárbara.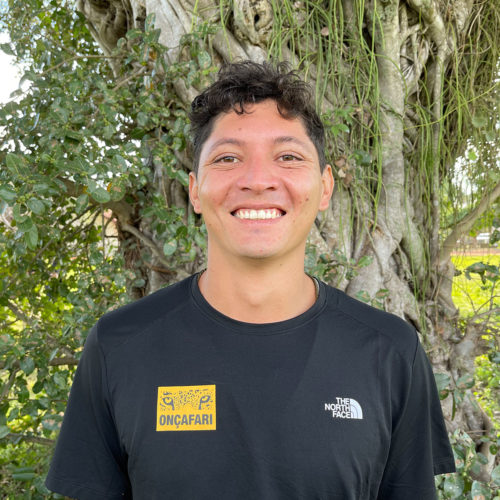 Born and raised in the Pantanal, Mario Nelson has worked as a field guide at Onçafari since 2015. The Pantanal is his home; he extremely thorough knowledge of the area. He also has experience with cattle management, having grown up watching his father and grandfather working in the fields. He was trained by African professionals, and even visited the continent to learn English in order to better communicate with foreign guests. He loves to guide and continues to learn new habits of the Pantanal fauna, particularly the majestic jaguar.
Since graduated as a Biologist at Federal University of Bahia in 2011, Diogo has been working as a nature guide in the Pantanal. He joined the team in 2012 as a guide, biologist and tracker. Through his career he increased his experience as a guide leading trips to various other areas in the Pantanal, but the partnership never faded. Together with Onçafari, Diogo underwent animal tracking skills training and, more recently, has attended a 2-months long nature guide course in South Africa. Today, he is responsible for the guide's selection and training season for both Onçafari and Caiman Ecological Refuge. Now, in 2021, he is heading the Tapirapé Project, a new pioneering joint effort between Caiman Ecological Refuge and Caiman to monitor and habituate tapirs. Our aim is to extend the success of the jaguar habituation work to the largest land mammal in Brazil, and for that Diogo spends his days tracking and trying to understand these amazing creatures.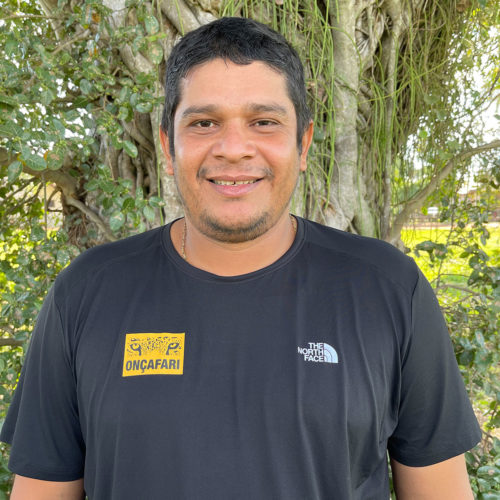 Chipa has worked for many years in the field. His many different skills include the following: he has handled cattle all over the Pantanal, worked as a tractor driver and even a boatman. His knowledge of the flora and fauna of the Pantanal is vast as he was born in the region. He joined the Onçafari team in 2018 and received training from African professional guides. He felt so fulfilled in his career that he decided to raise his family in Cayman. His daughter was born in the Pantanal in 2019 and will soon accompany him on adventurous journeys in search of the jaguar.
Consulting board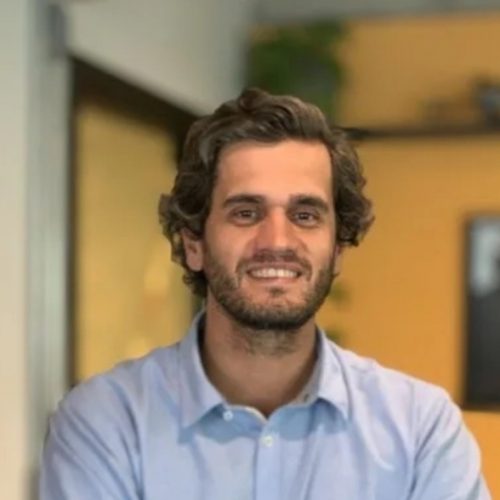 CEO and founder of Pandhora along with Isaias Lopes. Bachelor degree in Economics from Mackenzie University and Business Administration by Fundação Getúlio Vargas. His professional career was built in many institutions (such as Mauá Capital and Pactual) and he was founding partner of Brasil Capital. Alexandre began his career at Cannel Capital, San Francisco. This business executive is closely involved with environmental preservation, which includes being head of SOS Pantanal and counselor of Onçafari, among many other organizations.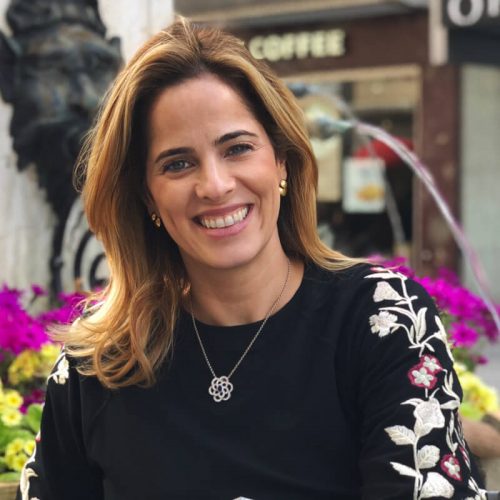 Bachelor's degree from Economics. Dedicates herself to developing travel itineraries specialized in unique experiences. Proud mother of 2 children, Roberto and Mariana. One of her greatest pleasures in her job is to present the Pantanal to her keen clients, and observe how they fall in love with nature, just as she did.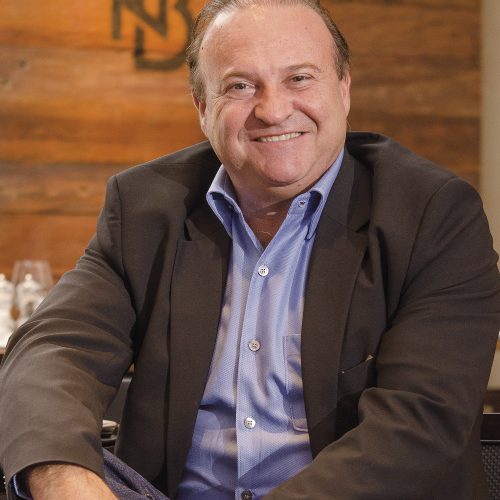 With more than 40 years of expertise in the food industry, this entrepreneur has established the restaurant sector by investing in barbecue and pizza establishments in NB Steak and Maremonti.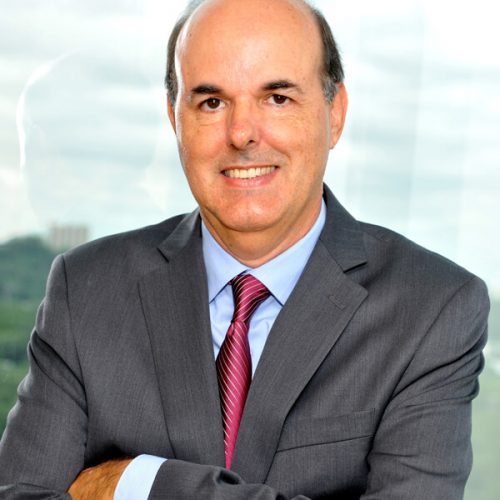 Chemical engineer, masters in Environmental Engineering from UNICAMP. Extensive experience in chemical industries (Monsanto and Shell) and food segments (Nestle). Responsible for Tetra Pak global environmental area based in Lund, Sweden. Environmental Director of TetraPak in Latin America, developing recycling technologies for materials such as thermal plasma reactor. Chairman of CEMPRE for two terms, Corporate Commitment to Recycling. Secretary of State for Environment in São Paulo in 2017. Currently head of EnviroPartners, specializing in corporate sustainability.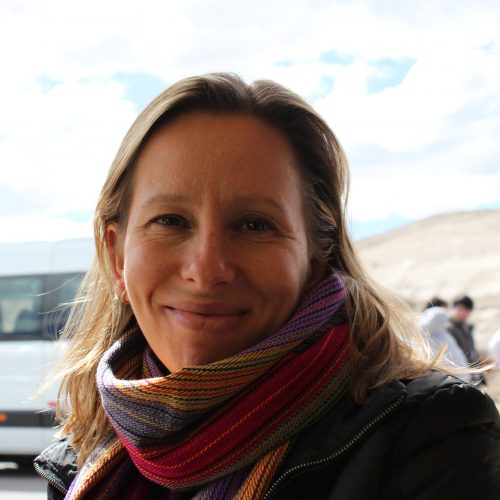 Bachelor's degree in Law from Mackenzie University, major in Environmental Law from COGEAE PUC/SP, master´s degree in Political and Economic Law with emphasis on Climate Change from University of Mackenzie. Assistant professor for the course Climate Changes in Environmental Law Specialization at COGEA PUC/SP. In Onçafari, Marina is responsible for the association´s legal affairs.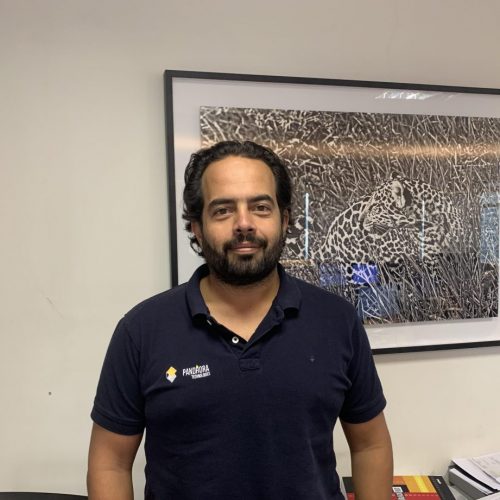 - Founder of Jaguar Maintainer Santa Rosa
- Advisor to SOS Pantanal
- Advisor for the protection and conservation system of Serra do Amolar
- 16 years of experience in value Investing
- Founding partner and manager of Trilha Investimentos (2013–present)
- Founding partner of Pandhora Technologies (2016–present)
- Worked as Trainee in Skopos Resource Administrator (2007) and senior business analyst in DEC Investments (2003–2013)
- Licensed administrator by CVM and certified by CGA (ANBIMA)since March 2010
-Bachelor's degree in Economics from FAAP (2007) majoring in Capital Markets USP/ Fipecafi (2008)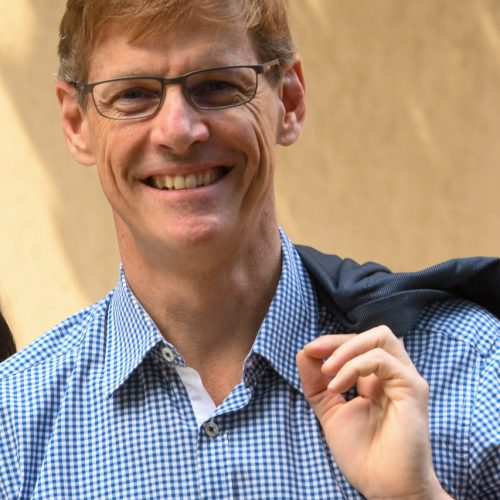 Bobby has a European background but is born and raised in Brazil. He graduated in Hotel Management in Switzerland and an Caiman lodge for 5 years where his passion for nature became an important value in his life. After the Pantanal, Bobby tab corporate hotels before founding MATUETE, a high end travel company in São Paulo, back on 2001.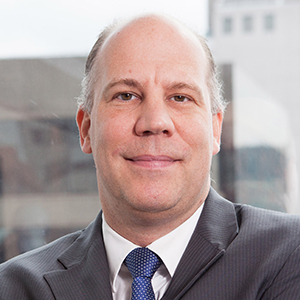 Robert Kozmann Jr. has 28 years of experience working in the banking industry in Sao Paulo, Frankfurt, London and NY. Is currently working as Chief Operational Officer for Latin America for one of the major US Banks based in New York. Prior he was Chief Financial Officer for Emerging Markets.
Currently he serves on the board of several nonprofit organizations. He also participates in many volunteer opportunities such as running with disabled athletes, including three NYC marathons, and building houses for underprivileged neighborhoods as well as in many environmental initiatives.
In his current role he also co-chairs several committees and forums in Latin America including the Environmental, Social and Governance Committee, Reputational Risk Committee and is also member of the Latin America Executive Committee.
Robert holds a bachelors degree in both finance and macro economics from the Faculdade Armando Alvares Penteado in São Paulo. He also completed the Security Industry and Financial Markets Association (SIFMA) three‐ year course at Wharton University.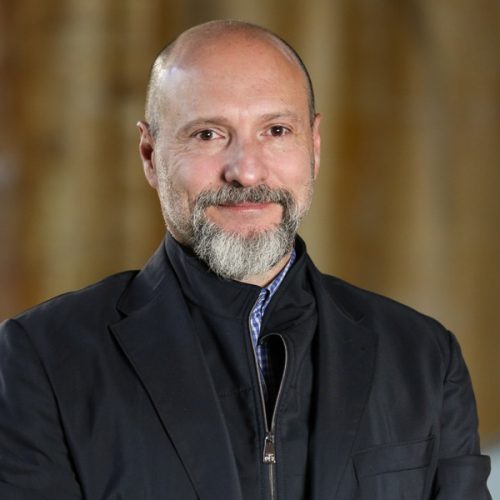 Bachelor's degree in Law from USP, involved in the environmental movement since 1977. Founder of several NGOs, such as SOS Mata Atlântica, for which he was acted as chairman for 22 years.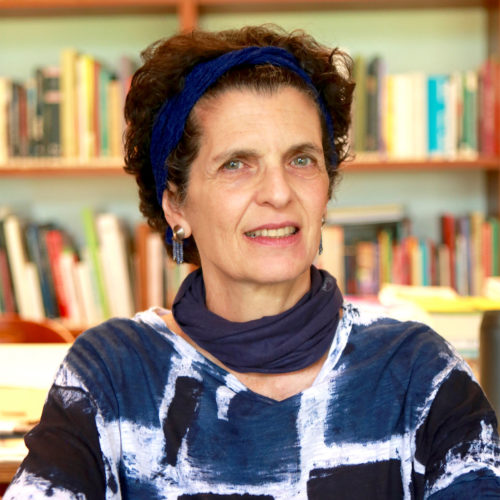 Teresa Cristina Ralston Bracher spent most of her childhood at her family's farm, in the countryside of São Paulo state, where she first became passionate about nature. In 2005, she fulfilled an old dream and acquired her first farm, where she could focus on her main vocation: environmental preservation. She's the founder of Acaia Pantanal, a social organization with the mission to contribute to human and social development in the Pantanal. She took part in an articulation that resulted in the acquisition of Santa Sofia Farm, a 33 thousand hectares area that was also at imminent risk of deforestation. Teresa is on Onçafari's board, where she contributes with all her knowledge acquired in more than fifteen years of intense dedication to the preservation of the Pantanal.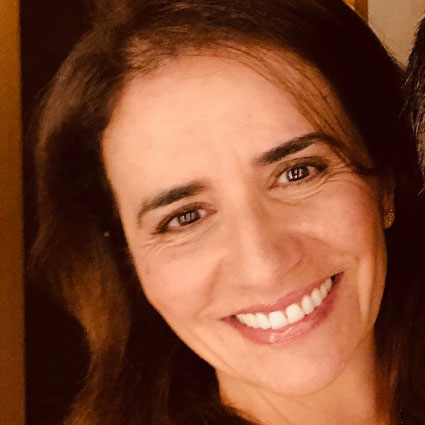 Lilian Marques Esteves holds a degree in Computer Science from Universidade Federal do Rio de Janeiro. Currently managing her family business, she is responsible for Romanof Ltda, a private Real Estate holding company in Brazil. She is the chair of Argiano Società Agrícola's Board of Directors and has a leadership position at Agropecuária Santana Do Deserto. She began her career as a systems analyst at Varig Viação Aérea Rio-Grandense and afterwards she held several roles in software development in local companies. In 2015, she took the Harvard Business School HBX Core and, in 2018, the Financial Times Non-Executive Director Diploma program. Lilian is deeply interested in environmental causes and has been in Conservation International's Brazil Consulting Council since 2012. In February 2020, she became an effective member of Estapar's Board of Directors as well as part of the Board for an ambitious philanthropic project in technology education: Inteli - Instituto de Tecnologia e Liderança. She has recently joined the board of directors at Onçafari and at SOS Pantanal.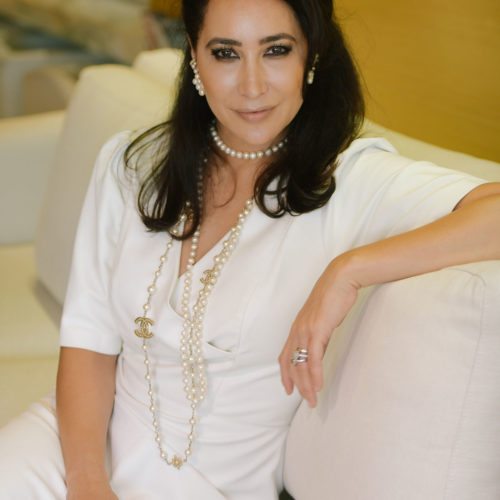 Raquel Machado is a dermatologist, from Minas Gerais state, based in capital of São Paulo, a conservationist, animals and nature defender of the rights. She founded a maintainer legalized by IBAMA in 2010, in the municipality of Porto Feliz, in São Paulo state, to protect and shelter wild animals that are victims of trafficking and mistreatment. She is responsible for the management of the area, partnerships establishment, fundraising and institutional interfaces. She is currently President of the Raquel Machado Institute, with the mission of promoting the Brazilian wildlife conservation of through responsible management, rehabilitation, release in nature and environmental education aimed at trafficking and hunting inhibiting, in addition to acting in the protection of natural and recovery of degraded areas. She started to act directly with private lands conservation. She acquired two areas in the Ministry of Health, both private reserves of natural heritage (RPPN) for protection, research, visitation and environmental education - one located in the Atlantic Forest (RPPN Saci), and another in the Cerrado (RPPN Santuário), contributing to the protection of the greatest possible diversity of environments. She is part of the largest private conservation project in the country, Santa Sofia in the Pantanal . She is advisor of the Neotrópica do Brasil Foundation, SOS Pantanal and Onçafari Project.
Supervisory board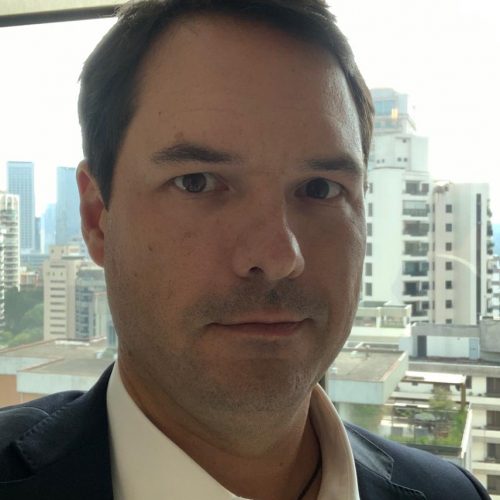 Financial Market professional with 20 years of experience in institutions such as JP Morgan, Merrill Lynch, Santander, BR Partners, and Bank of America. Current and/or former performance in controllership, risk management, compliance, operating manager, and protection against money laundering. Before being part of Onçafari Counsil, Rafael was a volunteer in Laje Viva Institute, a protection organization of marine life in Laje de Santos. He also worked as an underwater photographer in Mantas do Brasil Project.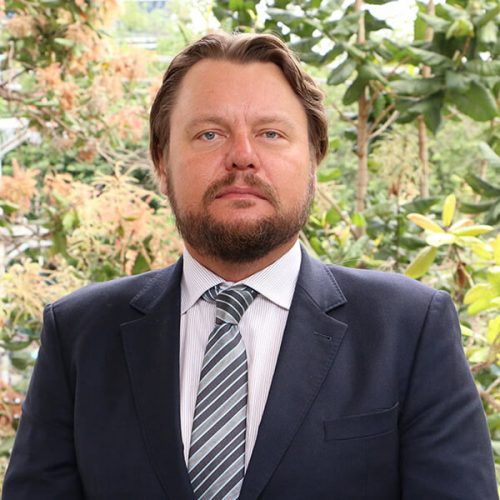 Bachelor's degree in law from University of São Paulo and German Law with emphasis on International Taxation by Albert Ludwigs de Freiburg (Albert-Ludwigs-Universität Freiburg). High performance in consultative matters (law contracts and tributary planning) and litigation. Acknowledged for his strong support to Brazilian multinational companies in investment phase, as well as large corporations in the IT sector. Founding partner of Bazuna, Ruschmann, and Soriano law office –BRATAX ( law firm with tax expertise).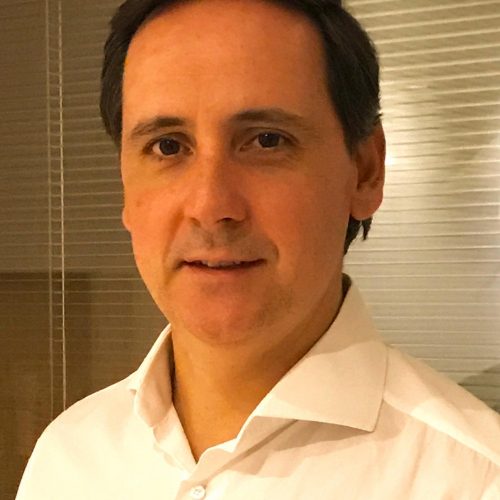 26 years of working experience in the Finance area, as a trader, finance director and financial advisor.
Vast experience in banks treasury department area, worked as a trader for 2 foreign banks, Citi and Banco Santander, assisting corporate client's close treasury operations such as: investing, hedging, loans, foreign exchange and trade finance.
15 years of experience as Finance Director/CFO (from 2001 to 2016) of large corporations: Huawei Technologies, ZTE Technologies and Mitsubishi/Suzuki Motors.
4 years of experience in the global wealth management area being a license advisor in Brazil and US.
Business Administrator, graduate of FAAP University of Brazil.
Holds 2 FINRA (Financial Industry Regulatory Authority) license certifications to work in the US securities industry: SIE (Securities Industry Essentials) and Series 7 (Registered Representative)
Hold an ANCORD (Brazilian FINRA like entity) license certification: AAI (Agente Autonomo de Investimentos) license to buy and sell securities in the Brazilian Financial Market.
Member of CREA-SP Conselho de Administração de São Paulo
Volunteer Fiscal Board Member since 2017 of Oncafari Project,