Did you know that Onçafari has 3 certifications that reinforce our commitment and work dedicated to preserving the environment?
The most recent one, won this year, is Phomenta, a business with impact that provides education in management and innovation so that entrepreneurs in the 3rd sector can solve the most complex challenges of our society.
Phomenta is a member of the International NGO Monitoring Committee (ICFO – www.icfo.org), and its certification follows the Committee's ethical principles, and have the objective of developing good practices in transparency and management for organizations, providing confidence to organizations partners and the civil society. Our Legal, Governance, Financial, Impact Potential, Transparency and Communication principles were analyzed and then received the certification. Isn't that great? Check out the official certificate and stamp of our achievement below!
Learn more about Phomenta by clicking here. The text is in Portuguese, but maybe you can use Translation tools.
In addition to Phomenta, we won 2 other certifications, from The Long Run and Bee Hive, that recognized our work in favor of conversation and a more sustainable future.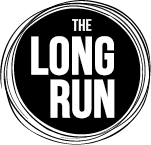 Long Run is a global community of like-minded, innovative people committed to leveraging the power of their businesses for the health of the planet and the well-being of people. This community supports and inspires each other to expand their positive impact and to follow the highest standards of sustainability that include Conservation, Community, Culture and Commerce (4Cs). This 4Cs framework provides a concrete way for companies to internalize sustainability into their operations and decision-making, and recognizes the importance of business viability in ensuring long-term biodiversity conservation and community well-being.
Learn more about The Long Run by clicking here.

And finally, Bee +Hive, a global association of hotels, parks and restaurants that, in addition to luxury services, has as fundamental value a strong belief in acting as agents of change through ecological, socioeconomic or cultural sustainability experiences.
They aim to influence travelers' understanding of well-being and the protection of life – in its many aspects – by inspiring them even further than real travel and helping to spread the word about environmentally friendly travel destinations!
Learn more about Bee +Hive by clicking here.