The daily monitoring of jaguars and maned wolves in our bases of action allows us to know more and more about these incredible animals. In the last months, the highlight has been the number and stories of the newest mothers at Onçafari. We registered at least nine jaguars with cubs at the Caiman Ecological Refuge, Pantanal, in addition to three possible jaguars with cubs still in dens! In the Cerrado, the story of two female wolves and their puppies, monitored at Pousada Trijunção, brought emotion to the entire team.
All of this allows us to closely monitor the different stages of raising the cubs and observe the behavior of these mothers, comparing with the data before motherhood. That is why we know that Fera, Gatuna and Manduví, for example, have cubs still small and hidden in dens in the forests. They appeared the last few times with the abdomen well extended until that suddenly they were thinner, with the region of the teats swollen and prominent. This is a strong evidence that they have given birth to little cubs and are hiding them in the woods. Soon we hope to register these little jaguars!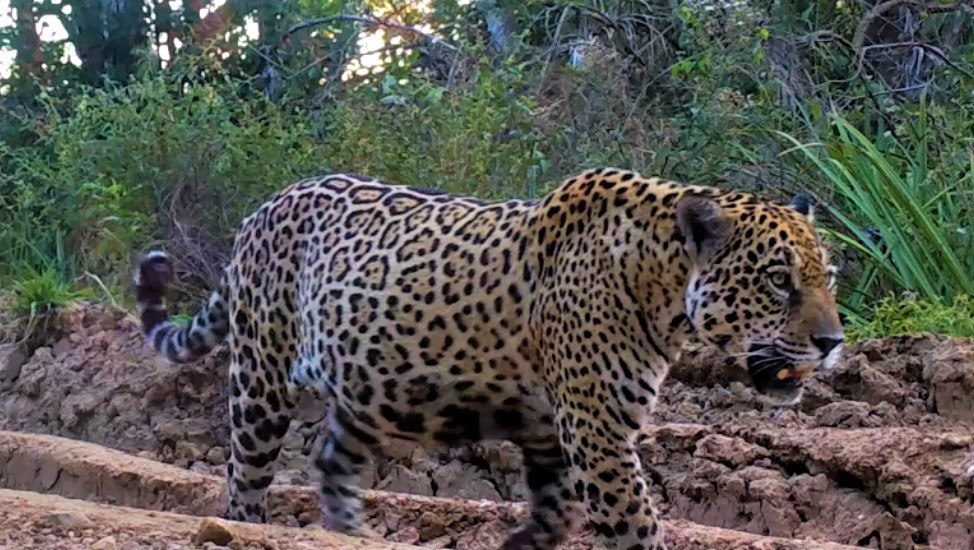 Even more surprising was the discovery of Nhorinhá's motherhood, a maned wolf monitored at the Pousada Trijunção. Partner of the wolf Diadorin, also monitored by us, she was captured and received a radio-collar. The team realized that she was lactating and started to closely follow her with the help of the collar. After more than a month monitoring her without any success in seeing her offspring, at the end of August she was finally seen accompanied by a little cub. Now in September, to general surprise, she appeared with another little wolf, totaling two cubs!
Altogether there are 12 jaguar mothers that we are monitoring in the Pantanal: Gaia, Natureza, Isa, Flor, Maria Bonita, Pirilampa, Cookie, Leen, Tchura, Fera, Manduví and Gatuna. In the Cerrado the mothers are the wolf Nhorinhá and we must not forget Caliandra, the manned wolf found dead by our team, who had been monitoring her burrow for a few days and managed to rescue her five cubs.
Soon they must return to nature and continue to protect the Cerrado just like Caliandra did, always reminding us of why we are there. May more and more jaguars and manned wolves be born and find a healthy environment to continue future generations and play their important roles in the environment. That is why we work every day with our partners in different areas of Brazil.