Every year we carry out a crowdfunding campaign to raise funds that make possible the reintroduction of animals, the continuous work of conservation of the Pantanal biodiversity and the maintenance of our work with Jaguars and Maned-Wolves in Brazil.
In 2020 our new campaign "The Wild to The Wild: now it's the turn of the puma", had a special goal of reintroducing our first puma in the Pantanal. This time, our 2021 calendar was totally focused on the stories of each of the animals already successfully reintroduced by Onçafari, which illustrate the months in incredible photos.
The calendars sponsored by Land Rover Brasil together with the Autostar dealership, the face masks with exclusive print developed by Flavia Carvalho Pinto and the children's book "My Mom is Fera", by Tatiana Tamussino Ferreira, arrived at the homes of 549 donors, a record of contributors in our campaigns!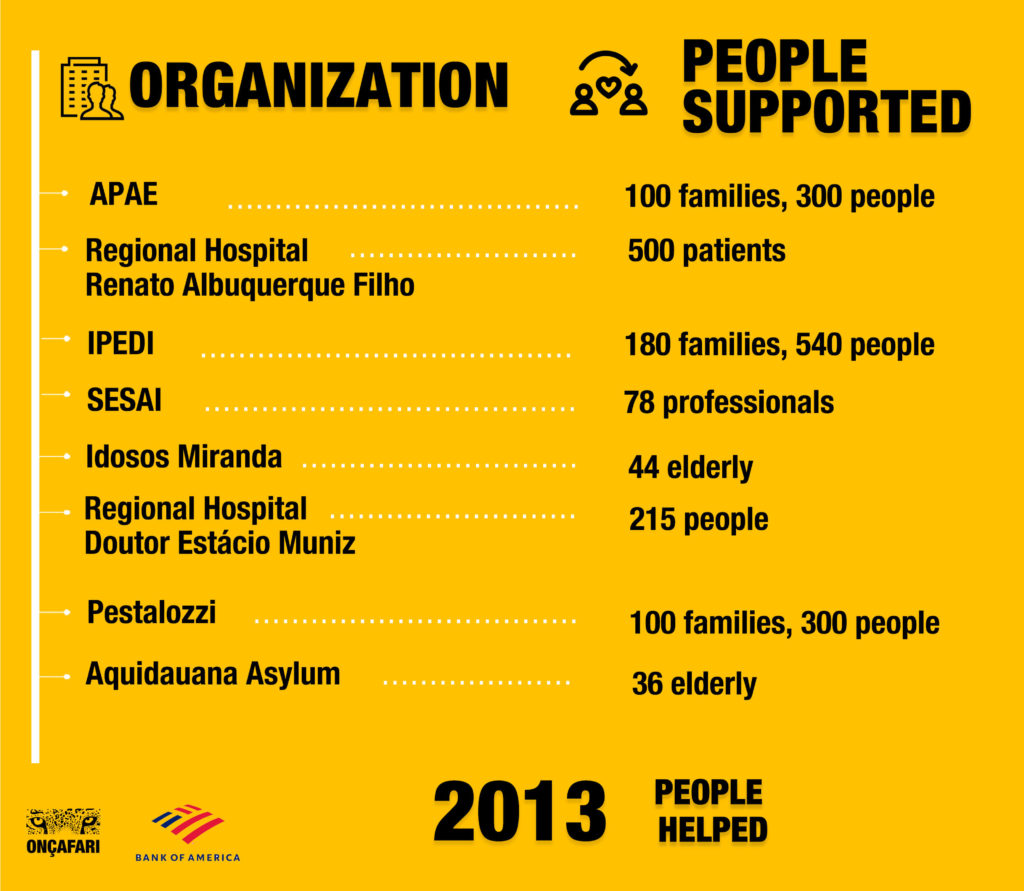 The importance of annual campaigns
According to Mario Haberfeld, co-founder and president of Onçafari, "CrowdFunding campaigns are of fundamental importance for Onçafari. Through them we give access to the public that accompanies us, to participate directly in the conservation of the jaguars. Also through them, people receive gifts ranging from calendars to t-shirts, caps and even plush jaguars… thus promoting our brand abroad. The funds raised in these campaigns contribute significantly to the annual budget of Onçafari and help to conserve jaguars and the other animals that live with them in the magnificent biomes of the country. "
Results
The campaign started in November 2020, and received all funds raised until 12/18/2020.
The funds raised will pay for anesthetics for captures and exams, food rich in protein while Cacau still doesn't hunt live preys, camera traps and, of course, the radio collar with GPS so that we can monitor her after release.
We would like to thank everyone for the partnership, generosity and for helping Onçafari take Cacau one step closer to her natural habitat! Thank you for all the #FriendsOfTheJaguar who were part of the campaign, for promoting and encouraging more friends to donate.
Once again you have made all the difference!
Strong hug, Onçafari Team!